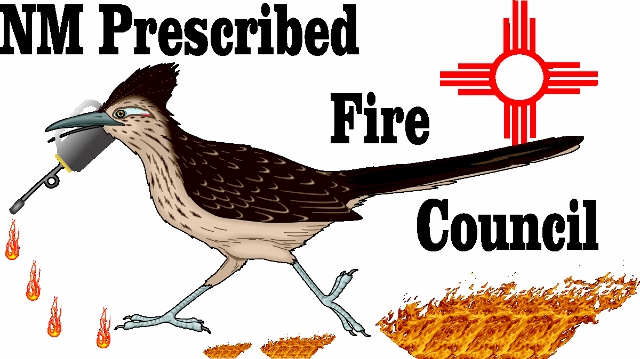 The mission of the New Mexico Prescribed Fire Council is to encourage the exchange of information, techniques, and experiences among practitioners of prescribed fire in New Mexico, and to promote public understanding of the importance and benefits of prescribed fire use.
Membership is open to anyone who has a passion for applying the right fire to the right place at the right time.
The NM Rx Fire Council is a 501(c)(3) nonprofit organization.
The New Mexico Prescribed Fire Council assembles natural resource managers and others interested in fire into an organization to:
Provide a framework for communications in relation to prescribed fire objectives, techniques and issues;
Review prescribed fire practices, regulations and policy;
Disseminate technical information, planning, execution, and evaluation of prescribed fire;
Promote the development and utilization of prescribed fire practices commensurate with desirable environmental resource management;
Promote public understanding of the benefits of prescribed fire; and
Promote and facilitate an increase in acres burned annually by prescribed fire in New Mexico.